I found a pretty interesting video of what I am assuming is
a Russian Fallout LARP session...
Not the most amazing thing to watch, but I greatly appreciate
the costume design... and cant say that I wouldn't have a lot
of fun with a few air-soft guns shooting some raiders.
Ive heard a lot of talk about how much more serious fallout is over
yonder.... and from the scenery I have seen in some of the videos
I completely understand...
Speaking of amazing costume... Look at these people :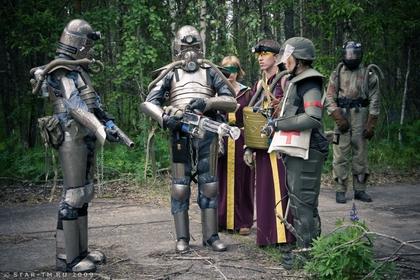 Damn... That is some Serious Costumes right there!
It almost makes me feel sane with the passion I still hold for
Fallout...

Link
:
Fallout Cosplay Article
YouTube Video Link