I found a fairly fun game, where using Google maps, you defend the city from
a zombie Outbreak... it is very hard. But a GREAT time waster.
And kinda fun to walk around your own backyard and kill some zombies...
I think I like it even more because it has a map that is right outside
from where I work...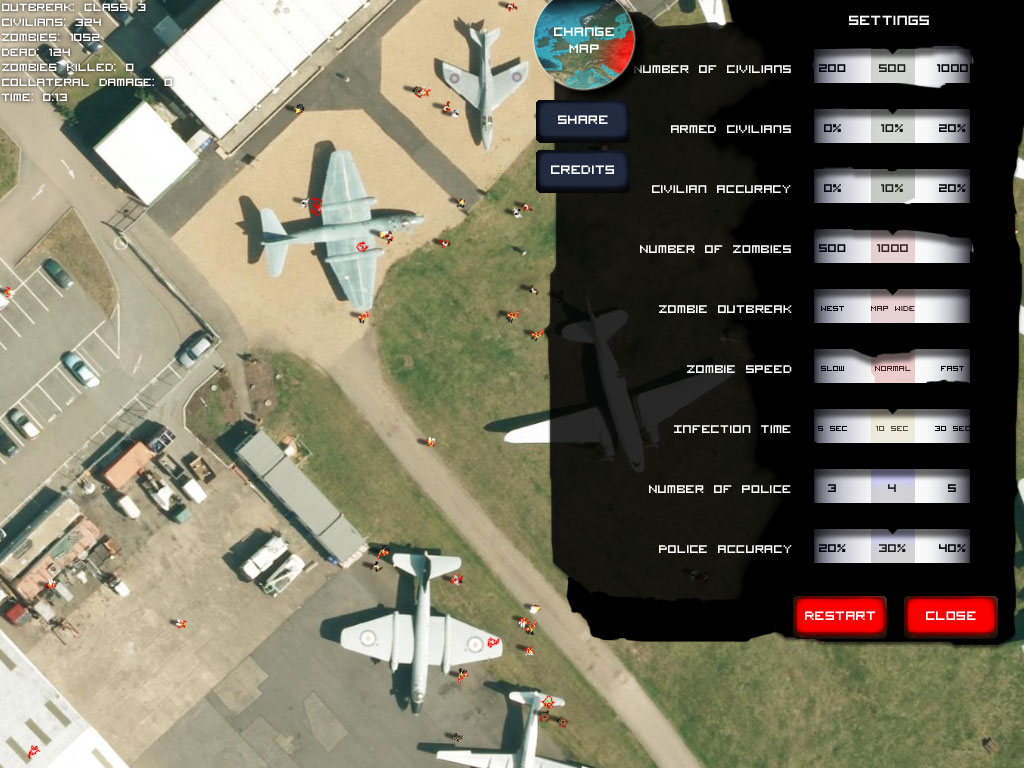 I figured I would give this a share, cause I know there are a lot of
Zed-Heads out there!
Link
:
Zombie Outbreak Simulator